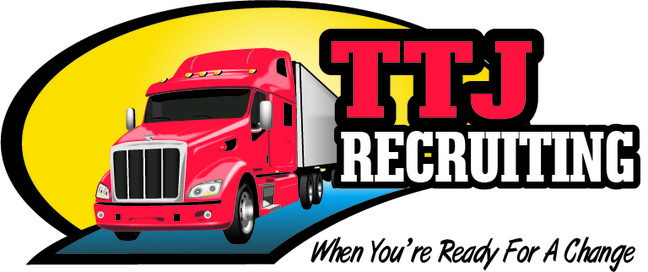 OK, You Just Graduated From

Are You Tired of the Same Old Song & Dance from So Many of the Company Recruiters ??

Are You Ready To Be Treated As
A True Professional Truck Driver ??
TTJ Recruiting is here to assist you in finding that Great Truck Driving Job, with a "World-Class Carrier," that offers incredible opportunities and training, world-class equipment, generous home-time programs, competitive benefits and much more.
Ready to start your truck driving career.

Ready to understand that Truck Driving, especially just out of Truck Driving School is NOT a 9 to 5 job.

Ready to separate yourself apart from the "Rest of the Pack"

Ready to show that you have the Qualities, Core Values, & Behaviors of a Top Performer.

Ready to be treated as a Professional, and NOT just as "Meat in the Seat"

Then start by completing our

on-line assessment and application today !!